Leverage a security-driven network with the Fortinet Security Fabric to simplify protection of the entire attack surface without compromising performance.
Fortinet Solutions, offers an intelligent and collaborative approach to solving today's security challenges.
Leverage a security-driven network with the Fortinet Security Fabric to simplify protection of the entire attack surface without compromising performance.
FortiGate: Next-Generation Firewall from Fortinet
By sharing intelligence, the solutions work together to provide a collaborative structure and greater application control.
Unique Security Fabric combines security processors, an intuitive operating system and applied threat intelligence to deliver proven security and exceptional performance with greater visibility and control. All with incredible ease of management.
The Fortinet Security Fabric provides a unified, comprehensive, integrated and automated approach.
Reduce the attack surface with broad visibility, block advanced threats with intelligent prevention, and streamline operations with automation.
Protect your company against zero-day attacks:
Zero-day attacks are one of the most dangerous forms of cyberthreats a company can face. They occur when an attacker takes advantage of an unknown vulnerability in a software or operating system. Because the vulnerability is unknown, companies do not have a security patch to fix it, leaving them vulnerable to malicious attacks.
Zero-day attacks can be extremely damaging, allowing attackers to take control of the affected system, steal confidential information, install malware and more. It is critical that companies implement robust security measures, such as constant network monitoring and regular security updates, to minimize the risk of zero-day attacks.
Fortinet Security Solutions

FortiGate Firewall - UTM Unified Threat Management, provides network security solutions. Protects users and data from constantly evolving threats

FortiAP provides secure wireless access that is integrated with FortiGate. Wi-Fi management and security in a single pane of glass

Fortinet's FortiSwitch provides a security-centric approach to Ethernet networking that is secure, simple and scalable.

Fortinet's FortiMail email security is designed to block ransomware, phishing and other cyber threats.

FortiManager supports network operations use cases for centralised management and best practice compliance and automation.

FortiWeb, Fortinet's Web Application Firewall, protects your business-critical web applications from targeted attacks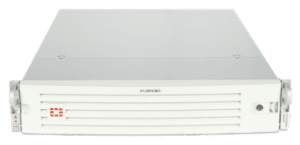 FortiSIEM provides cross-correlation, applies machine learning and UEBA to improve response to stop breaches before they happen
A Fortinet is a company that aims to provide security in a broad, integrated and powerful way.
Its main platform, the FortiGate Firewall Enterprise, is available in a variety of sizes and formats to suit any environment and offers a wide range of state-of-the-art security and networking features. 
Complementary products can be deployed with a FortiGate to provide simplified end-to-end security infrastructure coverage:
Network Security  - Protect the entire attack surface from headquarters to branch offices with advanced security.
Multi-cloud security - complete visibility and control in the cloud, enabling secure applications and connectivity.
Secure Access  - Deliver secure applications, device access and management without compromising performance and speed.
Security Operations - Implement advanced threat intelligence to detect, prevent and respond to sophisticated malware and improve security awareness.
Network Operations - Deploy an intelligent security strategy that prioritises automated network operations that detect and prevent network breaches. 
Endpoint and device protection - Proactive protection, visibility and control of all endpoints and devices on the network. 
Application Security - Protect mission-critical web applications with an integrated suite of advanced threat prevention products. 
High-Performance Integrated Security
Enterprise Fortinet Firewall
End-to-end security fully integrated across the enterprise infrastructure to protect critical data from the network core to the edge
Best-in-class network security that lets small business owners focus on what matters most: growing their business.
Communication Service Provider
Our innovative products enable service providers to keep pace with the threat landscape and remain competitive in the marketplace.
Fortinet Partner Security Fabric
The Fortinet Security Fabric connects Fortinet solutions for end-to-end security - working together to create a comprehensive, integrated and automated security solution. 
From the Internet of Things (IoT) to the cloud, the Fortinet Security Fabric provides superior protection against today's sophisticated threats.
Adequate security throughout your network can make the difference between running a quiet, secure network and being the latest security breach headline.
Today's network architectures are constantly changing.
The best solution is simplicity
Adopting security solutions that integrate and work together, sharing and adapting to threat intelligence, is key to the success of your evolving network. 
Fortinet's Security Fabric is the answer you are looking for.
The Platform Fortinet Security Fabric provides true integration and automation across an organisation's security infrastructure, delivering unparalleled protection and visibility across all network segments, devices and appliances, whether virtual, cloud or on-premises.