FortiGate 100E, 101E, 100EF and 140E-POE
Secure industry-leading SD-WAN with a simple, affordable, and easy-to-deploy solution.
FortiGate Firewall 100E, 101E, 100EF and 140E-POE
(Threat protection) - Protection against cyber threats with Fortinet's solutions.
Identifies thousands of applications within network traffic for deep inspection and granular policy enforcement.
Protects against malware, exploits, and malicious sites in both encrypted and unencrypted traffic. 
Prevent and detect against known and unknown attacks.
 FortiGuard Labs provides continuous threat intelligence from security services with AI.
Delivers industry-leading threat protection performance and ultra-low latency using SPU technology
It offers industry-leading performance and protection for SSL encrypted traffic.
Best safety efficacy independently tested and validated, and performance.
It has received unrivaled third-party certifications from NSS Labs, ICSA, Virus Bulletin, and AV Comparatives.
Best of Breed SD-WAN capabilities to enable application steering using WAN path control for high quality of experience.
Delivers advanced networking capabilities, high-performance, and scalable IPsec VPN capabilities
It includes the effective, simple-to-use Management Console, and provides comprehensive network automation and visibility.
Offers Zero Touch Integration with the Single Security Fabric.
The predefined compliance checklist analyzes the deployment and highlights best practices to improve the overall security posture.
Enables Fortinet partner and off-the-shelf products to provide broader visibility, integrated end-to-end detection, threat intelligence sharing, and automated remediation.
Automatically create network topology views in IoT device discovery and provide complete visibility into Fortinet and Fabric ready partner products.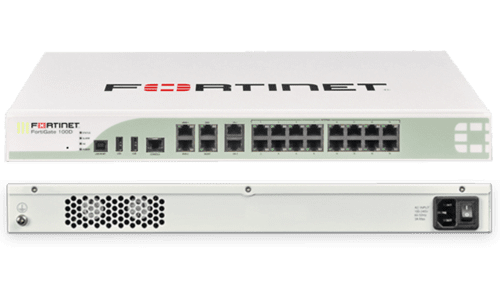 Integrated wired and wireless networking to simplify IT
Specific hardware for the best performance in the industry, with easy administration through cloud management.
It provides the most advanced security and consolidated networking for small businesses and consistently delivers the best protection against threats.
Proactively blocks newly discovered sophisticated attacks on
with advanced threat protection.
Secure direct Internet access to cloud applications to improve latency and reduce WAN costs.
High-performance, low-cost threat protection capabilities.
WAN path controller and link health monitoring for improved application performance and quality of experience.
Security Processor with industry-leading VPN and SSL IPsec
Inspection performance.
Simplified management and Zero Touch deployment.