Protect any network edge at any scale
High threat protection performance. Automated visibility to stop attacks
State-of-the-art firewalls are an important part of implementing network security. FortiGate NGFW is a network firewall operated by specially designed security units (SPUs), including the latest NP7 Network Processor 7.0.Fortinet is the global leader and worldwide supplier in the network security and unified threat management (UTM) market.
Fortinet NGFW reduces costs and complexity by eliminating participation products and consolidating industry-leading security features, including Secure Sockets Layer (SSL) inspection to ensure full visibility and protect the edge. It is hybrid, allowing companies to provide the best user experience and manage security risks with better business continuity. This is the first - of its kind - solution for next generation firewalls and allows a security-oriented network in a more efficient and economical way.
Gartner estimates that by 2019 80% of company traffic will be encrypted and 50% of attacks targeting the company will be hidden in encrypted traffic to infiltrate networks or filter data, so employing HTTPS inspection is a requirement. 
Processing - Secure Processing Units Overview
State-of-the-art FortiGate firewalls use security processors and network security services against intelligent threats, created from FortiGuard labs with AI technology, to provide high-level protection, high-performance inspection of encrypted traffic and clear text. 
THE Fortigate reduces cost and complexity with full visibility of applications, users and networks and provides the best security. 
Fortinet continues to innovate and create new Secure Processing Units (SPUs) to meet one of our main fundamental principles: security devices should never become a performance bottleneck in a network and security architecture, nor should they sacrifice visibility, user experience or security to achieve required application performance. In short, deliver on the promise of digital innovation.
As an integral part of the Fortinet Security Fabric, they can communicate within the broad security portfolio of Fortinet, as well as third-party security solutions in a multi-vendor environment to share threat information and improve security posture.
The next-generation FortiGate firewall controls oversized traffic entering and leaving the network. Inspections are carried out in real time to ensure that only legitimate traffic is allowed, without compromising user experience or costly downtime.
FortiGate NGFWs can communicate with FortiGuard and FortiSandbox services, as well as with other firewalls on the Fortinet Security Fabric. To protect against known and everyday threats and improve operational efficiency through integration with Fortinet Security Fabric, FortiGate NGFW is integrated with both FortiGuard and its Artificially Intelligent (AI) services.
Next Generation Firewall (NGFW) What is it?
A next generation firewall (NGFW) protects an organization against internal and external threats. It is the next generation of firewalls and one of the most important components of a modern enterprise firewall solution. In addition to maintaining the same level of security as a traditional firewall, such as detecting and responding to intrusions, NGFW has more comprehensive content inspection capabilities.
These features allow NGFW to detect attacks, malware and other threats and ensure greater visibility within the organization. NGFW offers an organization the opportunity to improve visibility using advanced firewalls, such as intrusion detection and response.
As the threat landscape evolves and expands, and companies grow to meet the growing needs of customers, traditional firewalls continue to lag behind in large-scale protection, resulting in poor user experiences and poor security. NGFW includes future updates that offer the flexibility to keep your organization safe when new threats arise.
NEXT GENERATION FIREWALL - FORTINET FIREWALL FORTIGATE
Reducing complexity by consolidating products to reduce costs is a major concern for many companies. Equally important is ensuring secure access to private and public cloud resources without the fear of encrypted malware. Achieving granular visibility into devices, users, real-time threat information and automation is critical to ensuring that attacks are dealt with in a timely manner.
Get comprehensive visibility and policy controls by inspecting all types of traffic, from clear to encrypted text.
Implement protection from the intrusion prevention system (IPS).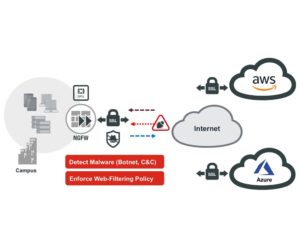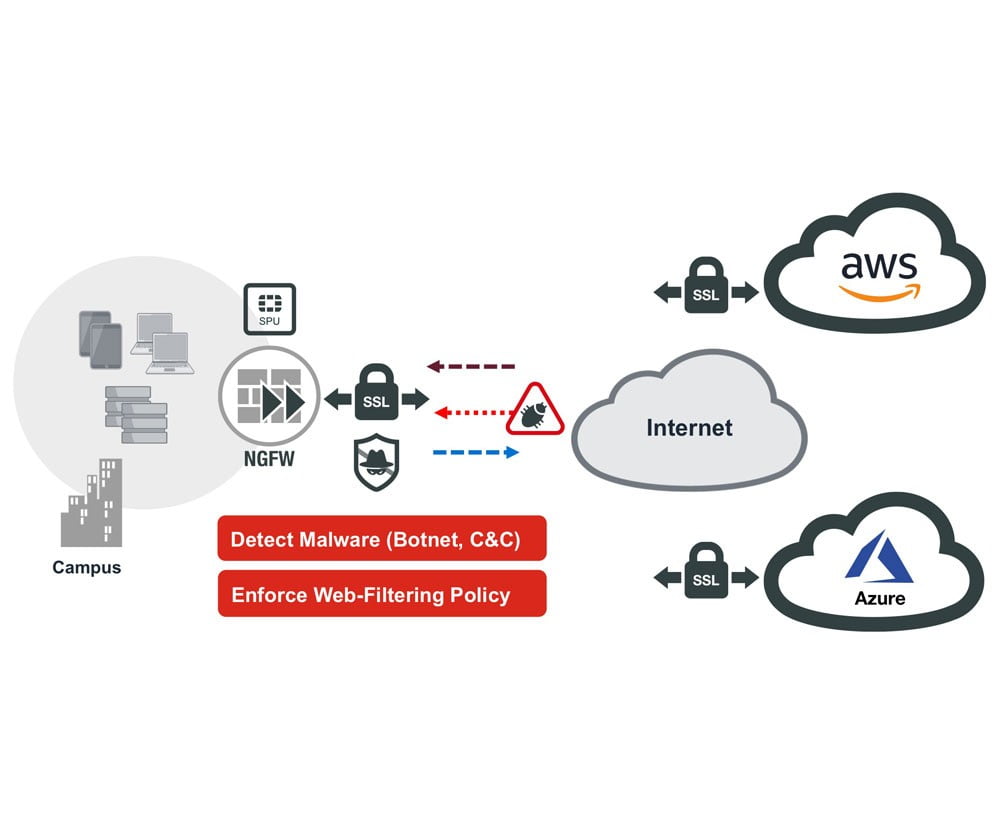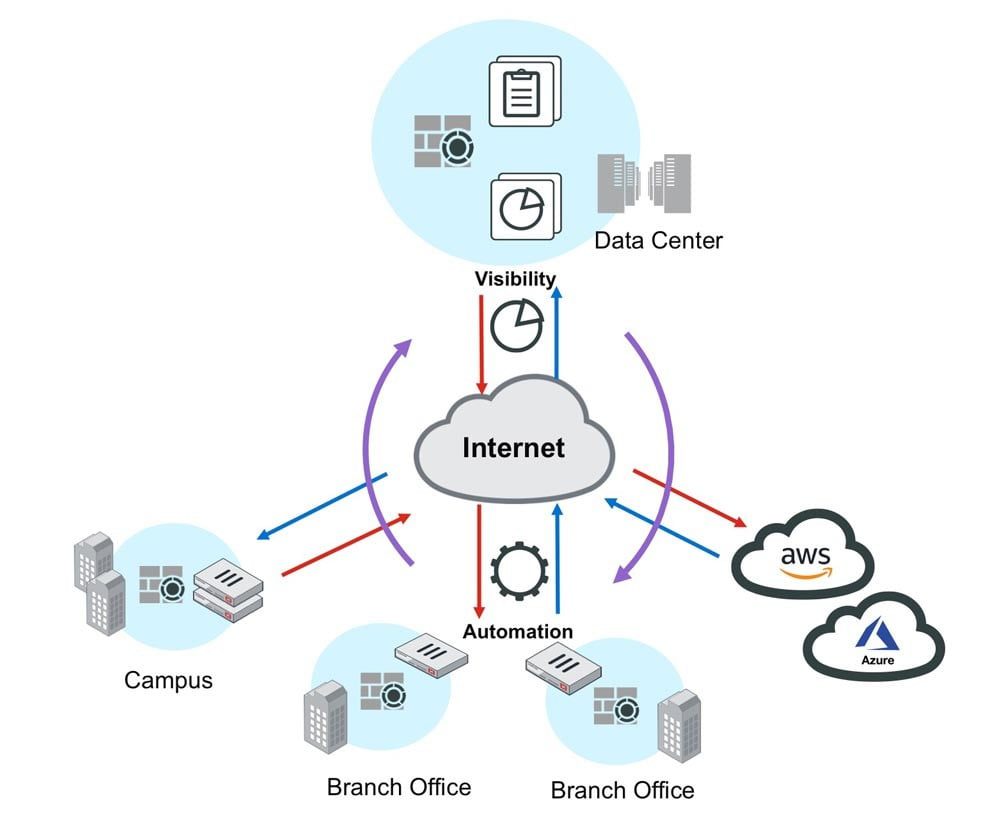 Visibility and Automation
Gain access to network and security events for contextual visibility and simplify operations with automated processes.