IT security is a vital topic, and in this article we provide a detailed guide on how to ensure maximum security with Fortinet Firewall. It covers everything from setup to best practices for maximizing your network protection. Ideal for IT professionals looking to improve their information security skills.
Summary
IT Security and the Role of Firewalls
Fortinet Firewall is an essential tool for information security. In this post, we'll share some best practices and important tips from the manufacturer so you can get the most out of your firewall."
Maximizing Security with Fortigate Firewall: In this post, we share valuable tips straight from the manufacturer for you to get the most out of your Fortigate Firewall's features.
Understanding Fortinet Firewall for IT Security
In 'Understanding Fortinet Firewall for IT Security', we will take a deep dive into the features and functionality of this renowned network security system. We will explain how Fortinet Firewall works, its key capabilities and how it contributes to an effective IT security strategy. In addition, we will address the vital role it plays in detecting and preventing cyber threats, helping to protect your IT infrastructure from unwanted intrusions. Whether you are considering Fortinet Firewall for your network environment or are already using it and want to take better advantage of it, this segment will provide a solid understanding to enhance your IT security.
For security reasons, Fortinet suggests NAT mode, because internal networks or DMZs can have secure private addresses. Learn more about Fortinet here.
If you are still in doubt about NAT mode, check out this post we created especially for you.
A valuable tip from Fortinet is to use Virtual Domains (VDOMs) to group related interfaces or VLAN sub-interfaces together.
The use of VDOMs and transparent mode are especially useful when the network is complex and does not allow changes to the IP addressing scheme.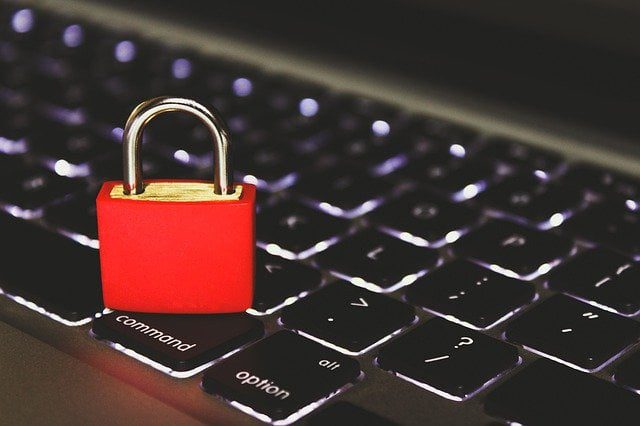 IT Security Best Practices with Fortinet Firewall
In our segment on IT Security Best Practices with Fortinet Firewall, we will explore how to optimize the use of this powerful network security system. We will discuss everything from proper configuration, to implementing security policies, to recommendations for system maintenance. Our goal is to provide useful insights that enable robust network protection while getting the most out of Fortinet Firewall. Whether you are new to IT security or a seasoned professional, the following tips will be a valuable resource to ensure your security practices are aligned with industry best practices.
Managing Resources Efficiently
Disable all unnecessary management features. If SSH or SNMP are not necessary for you, it is best to disable them to avoid possible infiltrators.
Put the most used firewall rules at the top of the interface list and log only the necessary traffic. Recording logs can slow performance, especially if it is on an internal hard drive. Fortunately, Fortinet offers alternatives in the cloud or with appliances.
Enabling Only Necessary Inspections
In your Fortigate Firewall, enable only the necessary application inspections. Keep alert systems to a minimum. If you send logs to a syslog server, you probably don't need SNMP or email alerts, which will avoid redundant processing.
Establish scheduled FortiGuard updates at a reasonable frequency to keep your network security always up to date.
Maximizing Help Usage
The Help Function in FortiGate Firewall is an excellent tool for maximizing the performance and security of your network.
According to Fortinet's CookbookTo display brief help during command entry, simply press the question mark (?) on the firewall management screen.
Press the question mark (?) at the command prompt to display a list of available commands and a description of each one.
Press the question mark (?) after a command keyword to display a list of objects available with that command and a description of each.
If you enter a word or part of a word and press the question mark (?) key, a list of possible word or subsequent word conclusions will be displayed, along with a description of each.
Important Shortcuts and Commands
Know the shortcuts and commands of FortiGate Firewall can save you time and make your network administration easier.
| | |
| --- | --- |
| Action | Keys |
| List valid word conclusions or subsequent words. If there are multiple words that can complete your entry, all possible conclusions will be displayed with a useful description of each. | ? |
| Complete the word with the next available match. Press the key repeatedly to switch between the available matches. | Tab |
| Retrieve the previous command. The command history is limited to the current session. | Up arrow, or Ctrl + P |
| Retrieve the next command. | Down arrow, or Ctrl + N |
| Move the cursor to the left or right within the command line. | Left or right arrow |
| Move the cursor to the beginning of the command line. | Ctrl + A |
| Move the cursor to the end of the command line. | Ctrl + E |
| Move the cursor back one word. | Ctrl + B |
| Move the cursor forward one word. | Ctrl + F |
| Delete the current character. | Ctrl + D |
| Abort current interactive commands, such as when you are entering multiple lines. If you are not currently inside an interactive command such as config or edit, this closes the CLI connection. | Ctrl + C |
Getting to know Fortigate Firewall well is essential for maximizing your online security and improving the efficiency of your network system. We hope that these tips have helped clarify some functionality. If you still have questions, please contact us or consult Fortinet's official page.
Sign up for our newsletter to receive more tips and information about network security and Fortinet products.
Learning more about the FortiGate Firewall
For those who are looking to master the FortiGate Firewall, the Fortinet Network Security Academy is an excellent choice. The academy offers a variety of courses and certifications that can help you better understand and make the most of your FortiGate Firewall.
In addition, there are also many online forums and communities where you can get help and advice from other FortiGate users. These include the Fortinet Forum and the subreddit /r/fortinet.
Conclusion
While the FortiGate Firewall CLI interface may seem intimidating at first glance, the truth is that with some practice you will find that it offers much more granular and detailed control over your security settings. Hopefully this guide has given you a good starting point for exploring and taking advantage of the power that the CLI interface has to offer.
Remember, the FortiGate Firewall is a powerful tool, but it is also only one part of a complete security strategy. To protect your network most effectively, it is important to have comprehensive security policies, regular updates, and above all, an ongoing commitment to the security of your network.
If you have further questions or need more information, please feel free to contact us. Our staff is always ready to help you.