The term BYO usually means that you have been invited to a boring party. In the case of BYOD, that party is on the rise and growing by the day. Business.org looks at the pros and cons of bringing your own device.
BYOD (bring your own device) refers to the practice of employees using their personal devices - such as 'smartphones', laptops, PCs, 'tablets' and other equipment - at work for the sake of convenience and comfort. This can save the company money (no upfront equipment costs) as well as cause headaches (IT and security issues), but the BYOD trend is fast becoming an office staple, on par with scooters and ping-pong tables (your office may vary).
Variations of BYOD include BYOT (bring your own technology), BYOP (bring your own phone), BYOC (bring your own computer), BYOL (bring your own laptop), BYOA (bring your own apps) and the truly weird BYOPC ( bring your own personal computer). We will be using BYOD here because, again, it sounds like a party. The real issue for small businesses is changing from We must allow BYOD? to How do we manage BYOD? It's already here and there are more than a few factors to familiarize yourself with.
Who is driving the implementation of BYOD?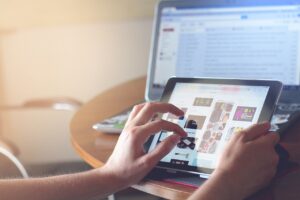 'Millennials' - but you probably saw that one coming. They are entering the job market with years of integrated experience using their favorite 'smartphones', 'tablets' and laptops, and they are not willing to give them up.
The millennial generation is also more open to mixing their personal and business lives, as well as working weekends and unusual hours, which is another reason to have their own devices on hand. It is usually the CEOs who approve company BYOD, and they were doing this long before the millennial generation, because, well, they are CEOs (ask any IT employee who has been told to "make this thing work").
Lower costs: employees have already bought and paid for their own devices, so you won't have to spend money to provide them.
Worker satisfaction: in the history of offices, has an employee ever been completely satisfied with the standard equipment provided by the company? Rarely - just ask the struggling IT worker.
Increased productivity: emphasizing the "bring" to BYOD, an employee is more likely to work anywhere and anytime on their preferred device because it will be with them, not back in the office.
Instant Updates: the latest 'software' and hardware updates are not up to you, but to the owner of the device - and few are willing to overlook the latest updates and applications.